Written by Mark Richardson for The Business Transfer Advisor.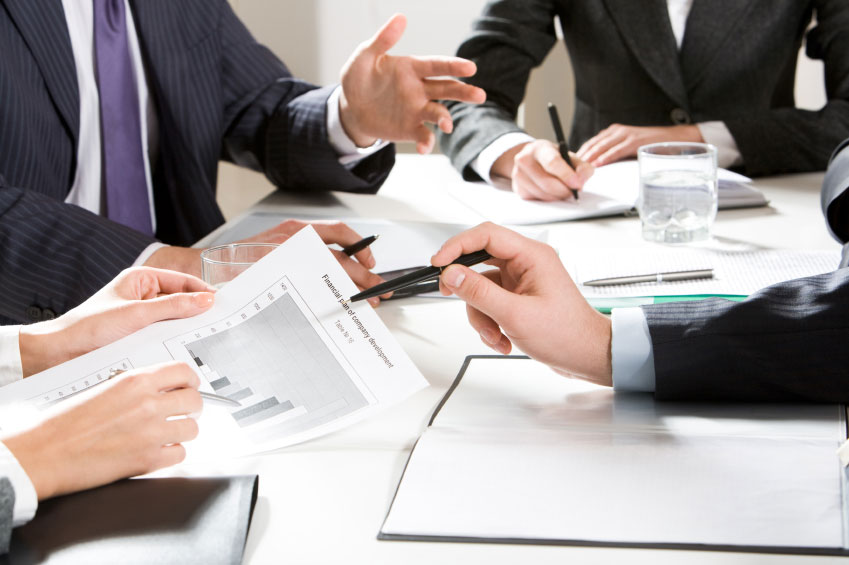 JMR Capital, Inc. pre-qualifies all buyer applicants prior to entering the information in the database.
What Sellers are saying about Mark Richardson
"Mark did an outstanding job for me. I could not have been more pleased with Mark's efforts and with the outcome. I was pleased with the entire process. He was extremely helpful in communicating with the buyer."
"Mark is very professional, listens to what you have to say, and looks out for your best interest. I could not have been more pleased with Mark's efforts or the outcome. He did an outstanding job."
"Mark is in the top 5% of the industry with his technical abilities, personal skills and ability to find solutions that bring people together. He's professional, accommodating, fair, and has the ability to reconcile differences between the parties."
"There are a lot of people in the business who are not fully skilled. Mark is one of the professionals in the business that is fully skilled with technical abilities and personal skills to bring people together with good solutions and the right intentions. Mark was very fair in representing everyone's opinion and articulated that very well"
"Working with JMR Capital, Inc. during the sale of my business made the whole experience as painless as it could possibly be. Mark was very professional, helpful and great to work with."
"We chose to work with Mark because he really took the time to listen and learn what we wanted"
"Mark handled our transaction with complete privacy"
"Mark managed the complete process, from beginning to end. His connections were invaluable"
"We chose Mark because we thought he could provide a higher level of service than the large and impersonal investment banks. We were right and are very happy with the results Mark achieved for us."
"I felt comfortable with him, he is local and his experience was what I was looking for. He is professional and I thought he was trustworthy and had the experience."
"Mark kept his promises, which is rare in today's world."
What Buyers are saying about Mark Richardson ...
"Most intermediaries do not have an understanding of their client's business. Mark understood the seller's business and understood what I was doing. He helped me through the entire process and he is the only reason that it all came together."
"Mark has a clear understanding of what it takes to get the job done. He is a professional who is there to help and resolve the issues. He gives an excellent presentation"
"The primary difference between Mark and others is his credibility. He is not like other brokers who will just tell you something just to get the deal. I felt I could trust Mark with a sizable transaction"
"Mark has credibility with the bankers, they liked him. ... Mark is very credible; you can believe what he tells you"
What Bankers and lenders are saying about Mark Richardson ...
"Mark is the best there is. He is extremely professional and I hold him in the highest esteem. Unlike other brokers, his packages are extremely well organized, complete, informative, easy to follow, and don't contain fluff. "
"Mark is a real professional. I give him an A+ -- he is the best. Compared to other brokers, his analysis is always correct, doesn't put in a lot of fluff and he is extremely well organized. I have tremendous respect for him."
What Escrow Companies are saying about Mark Richardson ...
"I enjoy Mark. He is one of the top 5 that I deal with. He is the easiest to work with; I never have any problems and there are never any surprises."

"Mark is a true professional. Unlike other brokers, Mark's packages are complete, thorough and comprehensive. He's great to work with and always has a solution to a problem."
These comments and testimonials are excerpts from an independent client satisfaction survey conducted by Strategic3i in May 2012.
"I've had the opportunity to work with really great clients! Here'are a few of the transactions I've nurtured to closing and how I did it. Just click on the blue boxes below ... I'd love to hear your comments and talk about how we might work together."
Mark Richardson
714.282.7146
---
| | |
| --- | --- |
| Industry | Manufacturing |
| Company | Pacific Sensor, Inc. |
| Reason for Sale | Owner Retirement |
Mark's Solution:
Valuation, Packaging, Marketing - 4 offers in 35 days. Acquired by a strategic buyer.
The business was relocated to Texas.
---
| | |
| --- | --- |
| Industry | Business Services |
| Company | Plumbing Master |
| Reason for Sale | Owner Liquidity and Growth Capital |
Mark's Solution:
With only one truck and a lot of heart, two entrepreneurial brothers started Plumbing Master. Right form the start they knew their business would be successful if they could provide professional plumbing services quickly and professionally when their customers need it the most.
That was 25 years ago when they landed their first multi unit account. This humble beginning was the nucleus of its business model; a focus on multi-unit restaurants, convenience stores, convalescent homes and municipalities.
The owners asked me to help. They knew the company could be much larger and even more successful if new management and capital were introduced. They believed that connecting Plumbing Master with a company with resources to grow nationally will be both mutually profitable and provide future growth opportunities for all its employees. My job was to locate the best partner for them.
I introduced a Midwest Private Equity Firm with portfolio holdings in construction and building services. After the sale, the sellers continue to manage the business with the expertise and financial strength of their new partner.
I'm glad I had the opportunity to help.
---
---
| | |
| --- | --- |
| Industry | Manufacturing, Small tools |
| Company | Jiffy Mixer, Inc. |
| Reason for Sale | Retirement |
Mark's Solution
I helped this seller retire by finding a buyer for the business. The company that acquired Jiffy Mixer was looking for additional product lines to increase sales and plant productivity and Jiffy Mixer was a perfect fit. After the deal closed, the buyer moved the business to his existing facility so I was left with the task of finding someone to buy the Seller's building. I marketed the building and completed the sale in less than 90 days - Two buyers and two successful closings!
---
| | |
| --- | --- |
| Industry | Software Development |
| Company | RX Laser |
| Reason for Sale | Growth Capital |
Mark's Solution:
The owners believed the company would become much larger and even more successful if owned by a company with a national sales and distribution channel. The owners wanted to "cash-out"
I worked closely with RX Laser's owners who taught me the benefits of their proprietary document management products. I learned the software eliminated the requirements for paper processing and quickly concluded that companies in the forms and documents industry who might be losing sales to electronic formats might benefit by owning a company like RX Laser. Next I made a targeted list of the country's largest forms printers, called them and talked to them about my project. My efforts resulted in a successful sale with a strategic buyer. The owners retired in less than 3 months and their cash compensation was fully paid in the first year.
---
| | |
| --- | --- |
| Industry | Healthcare |
| Company | Solis Women's Healthcare |
| Reason for Sale | Expansion Capital |
Mark's Solution:
The Seller was represented by a cooperating intermediary. I introduced the buyer.
Solis Women's Health is the largest independent comprehensive breast care organization in the U.S. The Company currently operates 29 clinics in six states focused exclusively on screening and diagnostics and related services for detecting breast cancer using advanced digital technologies.
A friend of mine represented the seller and I knew a private investment firm that might find it an attractive opportunity. I acted as finder for a local firm who acquired the company and has made several subsequent acquisitions in the healthcare industry.
---
| | |
| --- | --- |
| Industry | Business Services |
| Company | Sundown Lighting |
| Reason for Sale | Owner Liquidity |
Mark's Solution:
Joe T. launched Sundown Lighting in his garage with $3,000. His base of operations was a plywood desk and a handheld calculator, but his dreams were huge. Joe assembled a handpicked team of professionals and, with a lot of hard work they built the company into a leading provider of commercial lighting design, installation and electrical maintenance services. Joe's hard work paid off and he and his the company were honored to receive the prestigious Family Owned Business of the Year award.
Joe knew his company could continue its 15% annual growth with the expertise of a company that shared his vision and would help him replicate the business in other regional markets. That's when he hired my company.
I introduced Bridge a local investment group and helped Joe sell a majority interest in the company. My efforts helped Joe reduce his financial risk by cashing in on his years of work, gain the security of a financial partner, and continue his dream.
A few years later the company was acquired by the Linc Group and Sundown Lighting became the foundation company of its Lighting and Electrical Business unit. Joe continues to lend his expertise as Sundown's CEO.
---
| | |
| --- | --- |
| Industry | Food Processing |
| Company | Bread Los Angeles |
| Reason for Sale | Corporate divestiture by an international investor |
Marks Solution:
Bread Los Angeles sells artisan products to restaurants, hotels, and other hospitality venues. To help them sell the company, I wrote a marketing package and launched a local search campaign. My search concluded when I met an entrepreneur with hospitality industry experience. After I negotiated the transaction and the offer was accepted, I acted as project manager for both the buyer and seller and nurtured the deal to a successful closing. I still stay in touch with the new owner and continue to watch for opportunities to help him grow the business.
---
| | |
| --- | --- |
| Industry | Food Processing, manufacturer of flavors |
| Company | Key Essentials |
| Reason for Sale | Owner Liquidity and Growth Capital |
Mark's Solution:
I introduced a National Private Equity Investor that provides liquidity for owners of privately held comapnies with sales of $10 million or more. Aster closing, the sellers and existing management in partnership with the new owners continued to manage the company's operations. The investor provided additional working capital and soon the company was relocated to a larger facility. The transition was successful and the company was subsequently acquired by Agilex Flavors and Fragrances.
---
| | |
| --- | --- |
| Industry | Retail - Luxury Yacht Sales |
| Company | Nautical Enterprises, Inc. |
| Reason for Sale | Corporate Divestiure |
Mark's Solution:
The largest yacht dealer in the western USA wanted to sell a division of its company. The Company was looking for an entrepreneurial business person with strong business and financial background and who was seeking a truly unique opportunity and proven business model. It was imperative the individual have impeccable credit because the flooring lines would need to be assumed.
I introduced two successful individuals who in partnership acquired the company – a financial executive and a professional with marine sales experience. A perfect match and a great lifestyle business.
---
| | |
| --- | --- |
| Industry | Architectural Coatings |
| Company | Conco Paint Company |
| Professional Activity | Acquisition and Growth |
I was retained by Conco Paint Company to implement the financial plan of a newly formed joint venture partnership between Smiland Paint Company of Los Angeles and Valspar Paints and Coatings (NYSE: VAL). The company's sales exceed $100MM in two years.
While I was there, I formed an acquisition team and lead it to successfully conclude the purchase of Fine Line Paints.
---
| | |
| --- | --- |
| Industry | Manufacturing, Millwork, restaurant furnishings |
| Company | Aspen Interiors |
| Reason for Sale | Owner Retirement |
Mark's Solution:
This was a difficult transaction to complete because the company had a single customer that accounted for about 90% of its business. The company was very profitable which helped bring offers to the table but most of these bids included contingent type payments. I advised my client to restructure the sale and recommended which assets to keep and which to sell. Now, with a lower asking price, and less risk to buyers, the company would be viewed a more attractive investment. The plan worked. An individual with millwork manufacturing experience bought the company – but not without my help.
Here's what I did. First my team researched several banks and compiled a list of SBA lenders who were familiar with construction industry practices. Next I conducted interviews with these lenders and provided information memorandums about my client's business to determine bank interest. Lastly I summarized my findings and presented it to the buyer so he could choose the best lender to meet his unique requirements.
Some deals take more work than others but it's worth it because I was able to get for my client what he wanted.
---
| | |
| --- | --- |
| Industry | Distribution - Business to Business |
| Company | Air Cleaning Systems |
| Reason for Sale | Retirement |
Mark's Solution:
Jim wanted to slow down and spend more time with his family and their new granddaughter. He built a good business doing what he really liked to do – meeting customers, talking about his products and providing them with customized solutions for their unique applications. As the business grew he found himself spending less time with his customers and more time in the office because of administrative, regulatory and compliance requirements.
I'm happy he asked me to work with him because the solution we came up with really turned out well for everyone. I found an individual with excellent administrative talents to buy the company. Jim agreed to stay on in a limited capacity to lead the company's sales and marketing. Jim's now doing what he enjoys most ... selling and spending time with his granddaughter.
---
| | |
| --- | --- |
| Industry | Construction |
| Company | Western Sandblasting |
| Reason for Sale | Owner Retirement |
Mark's Solution:
One day, early in my career, I was sitting with one of my clients and noticed a book on the credenza behind his desk. It had a paper clip appropriately placed about 30 pages from its ending - I could tell the book had been well used because the spine was broken and the cover was a bit doggy-eared.
Now sand blasting is a dirty business, and I asked myself who would buy a company like this? I listed the company for sale but I wasn't getting any offers. The company's financial statements were not quite up to date and I wasn't sure if I was going to be able to give potential buyers all the information they need to buy the business. I bellyached a bit so the owner handed me the book – "The Millionaire Next Door"
I flipped to the paper clip and highlighted in yellow were the magic words - "Sand Blasting." Not until then did I realize what a real moneymaker my client owned. When I got home, I immediately fired up my PC, logged on to Amazon.com and ordered 25 copies of the book. I gave a copy to everyone I knew and sure enough a buyer walked into my office, quoted the book and made an offer. What a quick turnaround in just 30 days!
Sometimes you just have to think differently. That's what I do!
---
| | |
| --- | --- |
| Industry | Retail |
| Company | Visser's Florist |
| Reason for Sale | Owners' retirement and to pursue other business interests. |
Mark's Solution:
Visser's is the largest family owned florist in California and when the owners decided it was time for them to move on and pursue other business interests, they called me. I'll never forget our first meeting; I was overwhelmed by their friendliness but even more impressed with their business.
Several years earlier, the owners had formally taken over the family business but the truth be told, they had worked there their entire life. They knew exactly what they wanted me to do for them - find another family that would appreciate the value of owning a retail business that is fun to operate, personally rewarding and provides a good living.
I helped them find a buyer; an entrepreneur with merchandising experience who was looking for a business to manage with his wife and sons. It was a perfect fit! Next I introduced him to several local lenders and in a few short months, escrow closed.
The next time you're thinking about flowers, give Visser's Florist and Greenhouse a call. You'll be impressed too!
---
| | |
| --- | --- |
| Industry | Retail |
| Company | North Orange County Glass |
| Reason for Sale | Owner Retirement |
Mark's Solution:
Several years ago I had the privilege of working with an executive who wanted to leave the corporate world to own and operate a small business. Many people in similar situations see "greener grass on the other side of the hill" and really don't understand all the hard work it takes to own a company, but this fellow was different.
As we got to know each other, I said to him "Owning a small business is nothing at all like working for a large corporation." He confidently replied "Mark, I'm willing to learn and work hard to continue what the owner has built. What's important for me is to find a solid business whose owner is willing to help me learn the company. If the owner has a good reason to leave the business and will spend the necessary time to train me, then we'll have a good fit."
Next I introduced him to one of my clients who wanted to retire. The business is a small family owned specialty glass shop started 20 years earlier. A mutual respect and friendship developed and a sale was completed within 60 days. The real work began during the training and transition period but it was easy for the seller because he knew he had the right buyer for his company.